You can help DEFINE THE FUTURE at CSUSB.
Our Defining Moment: The Campaign for CSUSB has been launched with the goal of building on the university's vital role in enhancing the educational, cultural, and economic development of our region.
The most ambitious fundraising initiative in our history, the campaign is focused on four pillars: enhancing student success and diversity through scholarships, attracting and retaining world-class faculty, transforming the region through programs and research, and building innovative facilities and creative spaces.
When you include California State University, San Bernardino in your estate plans, you are creating a legacy. Our Defining Moment: The Campaign for CSUSB provides a historic opportunity to create an estate plan that can make a tremendous impact on the future, both for the students who will pursue their dreams at CSUSB, as well as for you and your loved ones.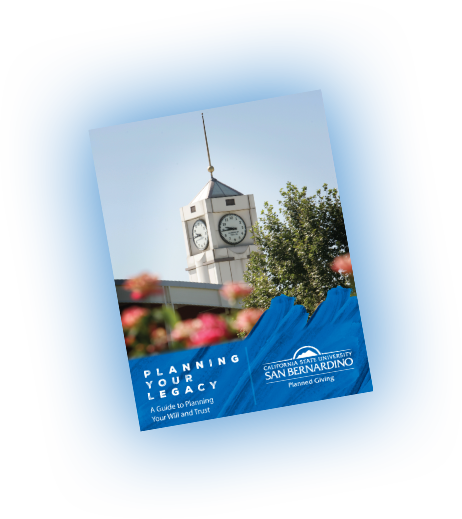 Our Top Resource:
FREE Estate Planning Kit
Planning Your Legacy
A Guide to Creating Your Will and Trust
Request Your Kit